Unsure of what gumbo is? Meet Brevity Engineer, Michael Muirhead and you'll not only find out -  he'll even tell you how to make it.
Michael is from the US, having grown up in Atlanta and studied engineering in Alabama, he has found himself living in Aotearoa since 2020 thanks to a series of unusual events including an internship opportunity and a Covid lockdown. It started during his final year of University, where he was keen to study abroad and submitted an application for opportunities in Australia. A few weeks later he was contacted by the University to see if he'd be interested in an internship in New Zealand instead. "I told them I didn't know where New Zealand was, or anything about it, but they said it was next to Australia, so I thought why not?" explains Michael.
Technology of the future in Kiwi Start-up
Michael, along with two other interns, had a placement with Ira Munn, an American entrepreneur who moved to New Zealand and is working to create a 3D printed car using recycled plastic. Michael describes the experience of working with Ira and meeting other Kiwi entrepreneurs as 'amazing'. He says "as a Black American, I was often the only person of colour in my engineering classes, so to work alongside Ira and have someone who looked like me made the experience even more inspirational."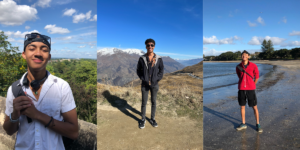 Despite the fact that arriving in New Zealand in the middle of winter was something of a shock (especially the absence of central heating!), Michael survived the freezing temperatures and loved every minute of his time in Auckland. Following his internship he was keen to return and experience Aotearoa in the warmer months. However, Covid arrived and threatened these plans. Michael remembers the day he was due to leave the US, his State recorded their first case of Covid. He says he jumped in the car and went straight to the airport. He got on an almost empty plane, which turned out to be the last one to arrive in New Zealand for many months. He completed his engineering degree while under lockdown and has never left.
Back to Stay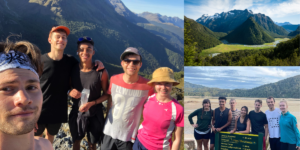 Settling in Wellington, Michael found a job working for an energy company. They quickly recognised his ability to lead people, promoting Michael to provide cover for the team leader after 9 months. Michael had spent time as a Resident Advisor in his University halls providing experiences he could bring to the work setting. He found people management really rewarding and thrived in the open minded organisational culture. 
However, Engineering is in his blood, with both his Dad and his sister also engineers – Michael was keen to put his training to use. In particular, he was interested in the role of technology in the future. Michael believes that technology allows us to do more, to expand our horizons and push past the conventions of traditional work. For these reasons, amongst others,  he was excited to learn of an opportunity at Brevity, with their future thinking and technology based approach. A year down the track, he hasn't been disappointed. He loves the willingness Brevity has to take on challenges, and to try new things.
Keeping the Challenge
Michael says every day is interesting; "The culture of innovation means that we are always looking for better ways to do things, for new technology to employ to make us more efficient, while keeping our clients' needs at the centre of it all. Every client is different, so every job has its own challenges. I like the fact that we are always collaborating, troubleshooting and being creative." In particular, Michael loves using PRENGUIN, an online tool for interior engineering developed inhouse, to speed up his day-to-day work on ceilings and partitions. 
Diversity is key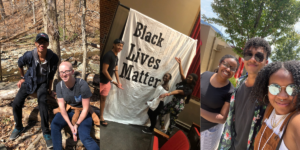 In addition to the innovative culture at Brevity, Michael was encouraged to learn about Brevity's commitment to diversity. Prior to his first interview, he was impressed to learn about the work Brevity had done to increase diversity, and their belief in the importance of diversity from a values and business point of view. As a long term advocate for diversity, Michael led groups at college and university and introduced a diversity group at his first job in New Zealand. His second interview for the role at Brevity confirmed that his research was correct. Speaking with his now-colleagues, Sury and Bernadine, Michael was impressed with how the values of diversity were lived throughout every aspect of the organisation.
New Orleans' Cuisine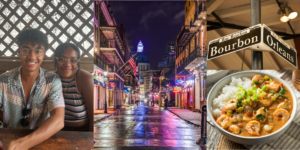 While Michael has quickly settled into his new life in New Zealand, there are some things he misses about home. At the top of the list is good Cajun food. With his mum coming from New Orleans, he has grown up eating delicious spicy dishes of crawfish, shrimp and crab. One of his favourites is gumbo, one of Louisiana's most famous dishes – a combination between a stew and a hearty soup, which he makes at home for friends and visitors. You can find Michael's favourite gumbo recipe here.
A team player
Clients and workmates alike have enjoyed having Michael on the Brevity team. As a quietly spoken people-person, Michael is not only an outstanding engineer, but also a great communicator and problem solver. He is an integral part of the team, and is highly regarded by all those he's worked with. 
If you'd like to find out more about the work Michael and the team do at Brevity and how we can help you on your next project, get in touch today.